上海世博中心 Shanghai Expo Centre   |   中国上海 Shanghai, China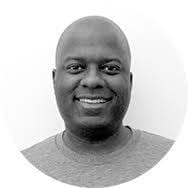 Bryan Liles
Bryan Liles 是 VMware 工程师。他领导开发经验小组,该小组创建解决方案,帮助开发人员提高 Kubernetes 工作效率。闲暇时,Bryan 制造和驾驶汽车和无人机
Bryan Liles is a Senior Staff Engineer at VMware. He leads the Developer Experience group, which creates solutions to help developers be more productive in Kubernetes. When not working, Bryan builds and races cars and drones.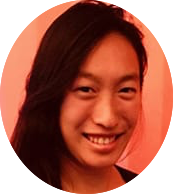 Vicki Cheung
Vicki 现为 Lyft 的工程经理,她帮助推动公司范围内的 Kubernetes 迁移。此前,她是 OpenAI 架构负责人和创始工程师,她和她的团队构建了基于 Kubernetes 的深度学习架构。
Vicki is an engineering manager at Lyft, where she helps drive the company-wide Kubernetes migration. Previously, she was the Head of Infrastructure and founding engineer at OpenAI, where she and her team built out their Kubernetes-based deep learning infrastructure.
通过实时通讯与我们保持联系 Stay Connected With Our Newsletter
登记以及时了解KubeCon + CloudNativeCon的最新状态,如主题演讲公布,重要的日程表和活动通知,以及专属的场外活动等。
Sign up to be kept up-to-date on the latest developments around KubeCon + CloudNativeCon, like keynote announcements, important schedule and event notifications, exclusive offsite activities, and more.
推广及公关合作伙伴 MARKETING PROMOTION AND PR PARTNER
请在联系我们之前先查看所有的活动页面,因为很多问题的答案都可以在网页上被轻易的找到。如果您找不到问题的答案,并希望给我们发电子邮件,请联系events@cncf.io。
Before contacting us, please review all event pages as answers to many questions are readily available throughout this site. If you cannot find the answer to your question and would prefer to email us, please contact events@cncf.io.